Our strategy is to provide high quality installations that become fixtures in your home for years to come. Our experienced, well-trained staff installs fixtures the right way and we stand behind our work. When evaluating another contractor with a lower price, ask yourself, "What is being left out? What shortcuts are being taken? Is the equipment equivalent?"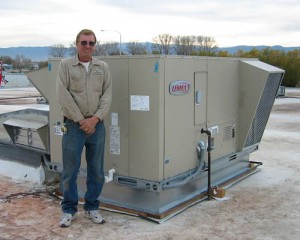 Here is what you can expect from a high quality Alpine installation:
Up-Front Pricing
We want you to know how much your system will cost before it is installed. Our proposals are not estimates; they are firm quotes that we stand behind. They are also clearly written so you know what is included and what is not.
Guarantees and Warranties
We make sure that you feel secure when purchasing through us. Our guarantees and warranties are provided to you in writing so you can feel confident.
Experienced Installers
Our installers are NATE certified and licensed journeymen with the City of Sheridan. They are tradesman and they take a lot of pride in their work. Experience ranges from 7 to 30+ years, and our installers go through regular training to ensure the best service for our customers.
Craftsmanship
While many companies will only use manufactured duct fittings, we still build many of ours by hand to ensure they fit your existing duct work and promote good airflow.
Respect for Your Home
Our installers use drop cloths and shoe covers to ensure your home is as clean when we finish it as when we got started.
Computerized Duct Designs
We use software to precisely size our duct systems.
100% Satisfaction
You don't have to pay for the job until it is completed to your satisfaction.